Oracle RAC Training in Chennai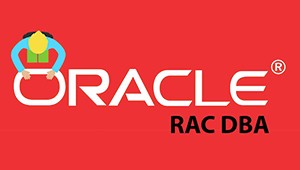 TIC Academy provides 100% real-time, practical and placement focused RAC training in Chennai. Our RAC course concentrates from basic level training to advanced level training. Our RAC training in completely focused to get placement in MNC in Chennai and certification on RAC after completion of our course. Our team of RAC trainers are RAC certified professionals with more real-time experience in live projects. Our RAC Course syllabus is enough for anyone who wants to get RAC certification which meets industry expectations. In our course plan, you will learn Oracle 11g R2 Grid Infrastructure Concepts,Grid Infrastructure Installation and Configuration,Oracle Automatic Storage Management concepts,Cluster installation Prerequisite for Oracle 11g R2 RAC,Shared Storage Configuration,Oracle 11g Grid Infrastructure Installation,Oracle 11g R2 RAC Database Software Installation,Administering Oracle Clusterware,Administering ASM Instances,Prerequisite Steps for Extending a Cluster,Cluster Node Management,Troubleshooting Oracle Clusterware,Oracle Data Guard with practical exercises and live examples.
Our TIC Academy is completely looking to offer this RAC training in various places in and around Chennai. Our RAC training centres are equipped with perfect environment to learn with all required facilities. We guide our RAC training students to be a certified at end of our course. In the last six months timeframe we are completed RAC training for more than 2500+ students with excellent feedback and placements. We are charging very competitive in the market which helps to bring more RAC professionals into this market. Our RAC training course fee is very nominal which anyone can pay in instalment basis as well. We are having multiple class timings which suit everyone who wants to learn in their own timings. Our RAC training will be scheduled in regular weekdays and weekends based on the students request. We do have fast track RAC training and online RAC training with one-to-one basis. We are giving more RAC training for corporates which employees of their company will be benefits with our training.
RAC Training Syllabus in Chennai
Oracle 11g R2 Grid Infrastructure Concepts
What is a Cluster
Grid Foundation Components
Oracle Clusterware Architecture
Oracle Clusterware Software and Storage
Describe ASM Architecture
Creating and Managing ASM Disk Groups
Creating and Managing ASM Cluster File systems
Administering Oracle Clusterware
Troubleshooting Oracle Clusterware
Grid Infrastructure Installation and Configuration
Hardware Requirements
Network Requirements
Software Requirements
DNS and DHCP Configuration
Grid Plug and Play Considerations
Single Client Access Names
Post installation tasks
Oracle Automatic Storage Management concepts
ASM Instance
ASM Disks
ASM Disk Groups
ASM Redundancy
Cluster installation Prerequisite for Oracle 11g R2 RAC
Linux OS Software Installation
Create OS Group and User Accounts
Networking
Synchronizing the Time on ALL Nodes
Configuring Kernel Parameters
Set shell limits for the oracle & grid user
Create the Oracle Inventory Directory
Creating the Oracle Grid Infrastructure Home Directory
Creating the Oracle Base Directory
Creating the Oracle RDBMS Home Directory
Stage the Oracle Software
Check OS Software Requirements
Cluster Verification Utility
Shared Storage Configuration
Types of Shared Storage
Partition the Shared Disks
Installing and Configuring ASMLib
Using ASMLib to Mark the Shared Disks as Candidate Disks
Oracle 11g Grid Infrastructure Installation
Basic/Advanced Grid Infrastructure Install (without GNS and IPMI)…
Grid Infrastructure Home Patching
RDBMS Software Install
Run ASMCA to create diskgroups
Oracle 11g R2 RAC Database Software Installation
Installing The Oracle Database Software
Creating A Cluster Database
Post database Creation Tasks
Administering Oracle Clusterware
Managing Clusterware with Enterprise Manager
Determining the Location of the Oracle Clusterware Configuration Files
Backing Up and Recovering the Voting Disk
Adding, Deleting, or Migrating Voting Disks
Locating the OCR Automatic Backups
Oracle Local Registry
Migrating OCR Locations to ASM
Managing Network Settings
Managing Oracle Clusterware
Administering ASM Instances
ASM Initialization Parameters
Adjusting ASM Instance Parameters in SPFILEs
Starting and Stopping ASM Instances Using srvctl
Starting and Stopping ASM Instances Using ASMCA and ASMCMD
Starting and Stopping ASM Instances Containing Cluster Files
Starting and Stopping the ASM Listener
Administering ASM Disk Groups
Creating and Deleting ASM Disk Groups
ASM Disk Group Attributes
ASM Disk Group Maintenance Tasks
Viewing ASM Disk Statistics
Prerequisite Steps for Extending a Cluster
Using addNode.sh to add a Node to a Cluster
Rolling Patches and Rolling Upgrades
Installing a Patchset with the OUI Utility
Installing a Patch With The opatch Utility
Cluster Node Management
Add/Deleting the instance
Add the Node
Remove the Node
Single-Instance Conversion Using rconfig
Single-Instance Conversion Using DBCA
Troubleshooting Oracle Clusterware
Oracle Clusterware Log Files
Gathering Log Files Using diagcollection.pl
Component-level Debugging
RAC-Specific Wait Events, Global Enqueues, and System Statistic
Implementing the Most Common RAC Tuning Tips
Using the Cluster Database Performance Pages
Using the Automatic Workload Repository in RAC
Using Automatic Database Diagnostic Monitor in RAC
Oracle Data Guard Training Syllabus
Overview
What Is Oracle Data Guard?
Oracle Data Guard Architecture
Types of Standby Databases
Types of Services
Benefits of Implementing Oracle Data Guard
Understanding the Oracle Data Guard Architecture
Data Guard Redo Apply Architecture
Data Guard SQL Apply Architecture
Standby Database Modes
Configuring Data Protection Modes
Maximum Protection
Maximum Availability
Maximum Performance
Comparisons
How to Set the Mode
Creating a Physical Standby Database by Using SQL
Preparing the Primary Database
Setting Initialization Parameters on the Primary Database
Backing Up the Primary Database
Creating a Control File for the Standby Database
Setting Initialization Parameters on the Standby Database
Setting Up the Environment to Support the Standby Database
Starting the Physical Standby Database
Performing Additional Configuration Tasks
Creating a Logical Standby Database by Using SQL
Preparing to Create a Logical Standby Database
Creating a Physical Standby Database
Preparing the Primary Database
Transitioning to a Logical Standby Database
Opening the Logical Standby Database
Verifying the Logical Standby Database
Performing Switchover and Failover
Choosing the Best Role Transition Operation
Performing a Switchover by Using SQL
Performing a Failover by Using SQL
RAC trainer Profile & Placement
Our RAC Trainers
More than 10 Years of experience in RAC Technologies
Has worked on multiple realtime RAC projects
Working in a top MNC company in Chennai
Trained 2000+ Students so far.
Strong Theoretical & Practical Knowledge
certified Professionals
RAC Placement Training in Chennai
More than 2000+ students Trained
95% percent Placement Record
1000+ Interviews Organized
RAC training Locations in Chennai
Our Training centers
Adyar
Ambattur
Adambakkam
Anna Nagar
Anna Salai
Ashok Nagar
Choolaimedu
Chromepet
Ekkattuthangal
Guindy
Kodambakkam
Madipakkam
Mylapore
Porur
Saidapet
T. Nagar
Tambaram
Vadapalani
Velachery
Villivakkam
Virugambakkam
RAC training batch size in Chennai
Regular Batch ( Morning, Day time & Evening)
Seats Available : 8 (maximum)
Weekend Training Batch( Saturday, Sunday & Holidays)
Seats Available : 7 (maximum)
Fast Track batch
Seats Available : 5 (maximum)
Oracle RAC Related Training Courses